A self-initiated project to discover a new visual language through computer generated imagery.
The project has one simple rule: create an artwork in one day. My visual experiments focus on 3D environments, objects and abstract shapes.
See more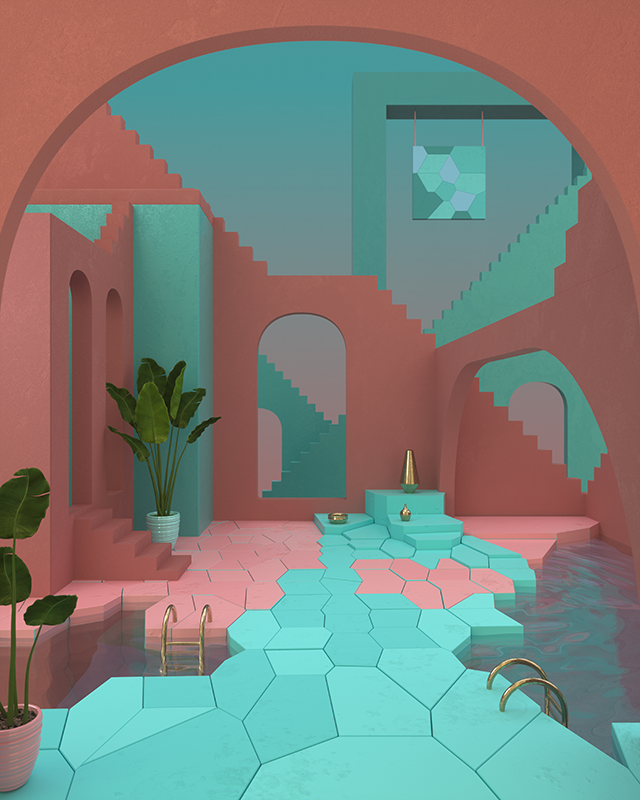 A series of three artworks.
See more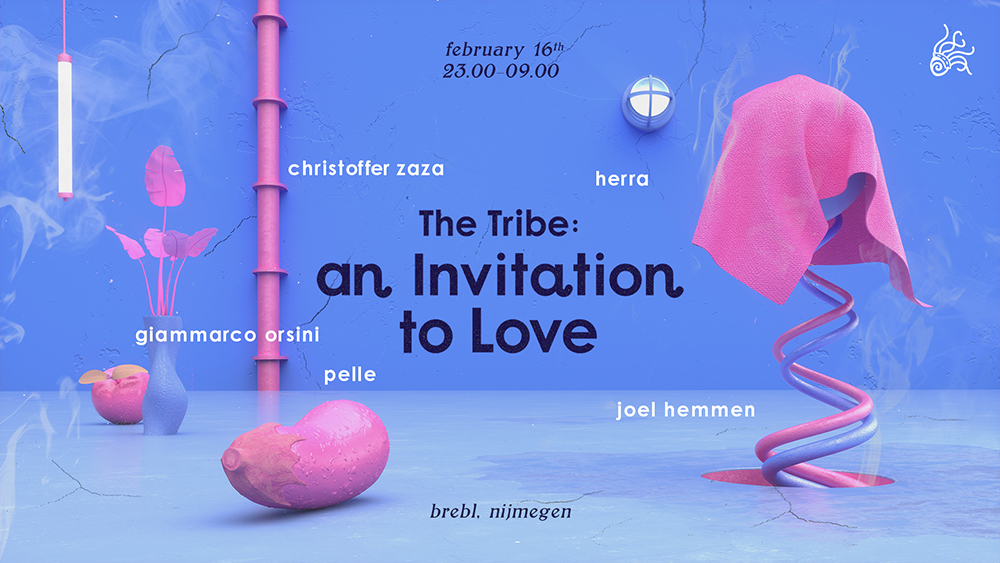 Artwork for the The Tribe: an Invitation to Love, this first edition of this year. Together with Max Peters (typography) we created a new online indentity.